Branding & Creative Campaign Strategy
Client: Değiştiren Adımlar Derneği
Değiştiren Adımlar Derneği, - Steps For Change Association - is a non-profit organization working with college students and NGOs to develop future leaders. Founded by five women focussing on inclusivity, diversity and responsibility, the association works with issues related to the environment, technology, accessibility, women's rights and more.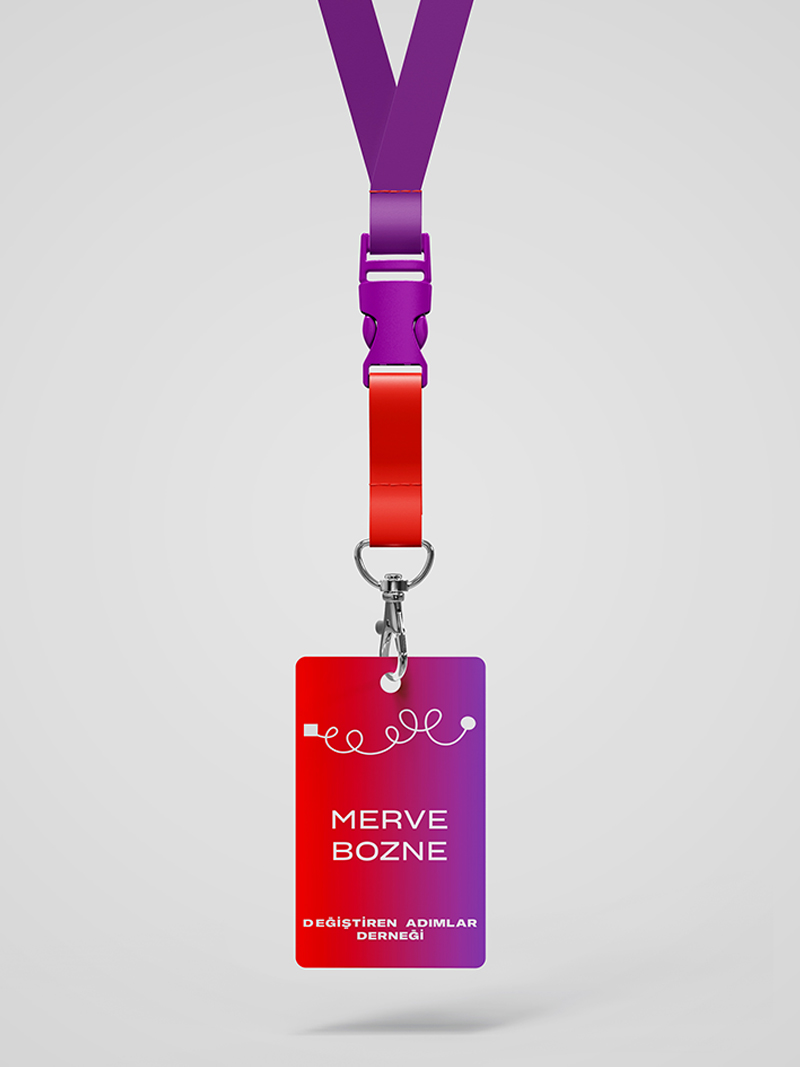 The Branding Process
The design process of this project was very unique, as we worked on it together with the members. Through our meetings and focus groups we have uncovered how the members felt so connected and supported by the help of the founders.
Our biggest challenge for them was to separate their already existing college program from the association itself. With a carefully held design research process, we have come up with a youthful and colorful solution.
We understood that students, after joining the community, felt like they could express their full potential and carry out their voice.
The main focus was the notion of 'process' and we higlighted that with an imagery of a journey from Point A to Point B. In this case Point A being a purple square, signifying abundant potential with limited perception, fixed mindset; and Point B a red circle, limitless conscious individual with attained leadership abilities, growth mindset.